Bigfix Vault, Device Management Services
Are you tired of trying to keep track of all of your electronic devices and appliances? Do you struggle to find reliable repair services when something goes wrong? Look no further than Bigfix Vault, the ultimate solution for managing your electronic devices and appliances.

With Bigfix Vault, you can create a repository of all of your devices, including information such as make and model, serial number, and warranty status. This makes it easy to keep track of all of your devices in one place and have all of the necessary information on hand when you need it.

But that's not all. Bigfix Vault also gives you access to in-warranty and out-of-warranty repair services, so you can get your devices fixed quickly and easily no matter what their warranty status is. And with the ability to track the status of your repair requests, you'll always know where you stand.

But what are the benefits of using Bigfix Vault? For starters, it's incredibly convenient to have all of your device information in one place. No more digging through drawers or sifting through old emails to find what you need. Plus, having access to repair services at your fingertips gives you peace of mind knowing that you can easily get your devices fixed when something goes wrong. And if you choose to use the out-of-warranty repair service, you may even save some money compared to paying for a full replacement.

So how does Bigfix Vault work? It's simple. Just create an account and add your devices to your repository. When you need repair services, just request them through the app or website. You'll be able to track the status of your repair request and receive updates as it progresses.
Bigfix Vault is the ultimate solution for managing your electronic devices and appliances. With its convenient repository, access to repair services, and ability to track repair requests, it makes it easy to keep your devices in top condition.

Give it a try today and see for yourself the benefits of using Bigfix Vault.
Why customers choose Bigfix Vault?
Make a profile
Take a permanent break from device management by signing up with us for a peace of mind from managing your gadgets.
Add Devices into Vault
Take a moment to add your devices and we will manage them for you.
Attach Warranty details
Add your extended warranty details and we would manage it for you.
Trigger a Repair order
Need a repair service for your device? Place an order with us.
Engage with a service partner
Talk to our service partner directly for any queries through a secure connection.
Order Management
Easily manage your orders and related information with our application from anywhere.
Track a Technician Trip
Do you need to find the technician? Utilize our app to keep track of your technician.
Make a payments online
Pay online and receive a GST invoice.
Sell your old Devices
Seeking a location to sell your gadget? We will pay you the highest price for your equipment.
Trigger an Installation Order
Do you want to connect to expert technicians to install your devices? Book an installation order with us.
Attach the Brand Warranty
Include your brand warranty details and claim it when necessary.
Notifications
We'll keep you informed via email, text message, Whatsapp, and notification.
Trigger a Claim order
Does claiming your warranty seem tiring? Book an order with us and relax. We will take care of the rest.
Purchase a Extended warranty
When will your warranty expire? Buy a protection package for your extended warranty from us.
Purchase Refurbished Devices
Compare ratings and reviews before buying new or refurbished products.
OEM Brand Warranty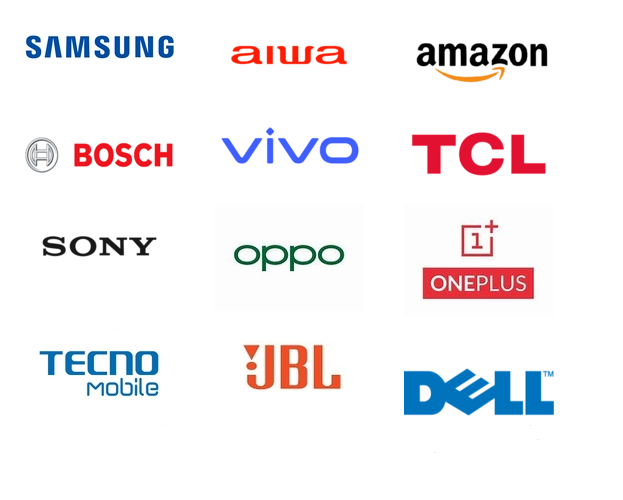 Extended Warranty